Wed 7 Apr 2010
Excuse me. Yes, you, reading this: Hello! I have a question. Will you be anywhere near the awesome independent booksellers The Big Green Bookshop this Friday 9th April from around 7.30pm?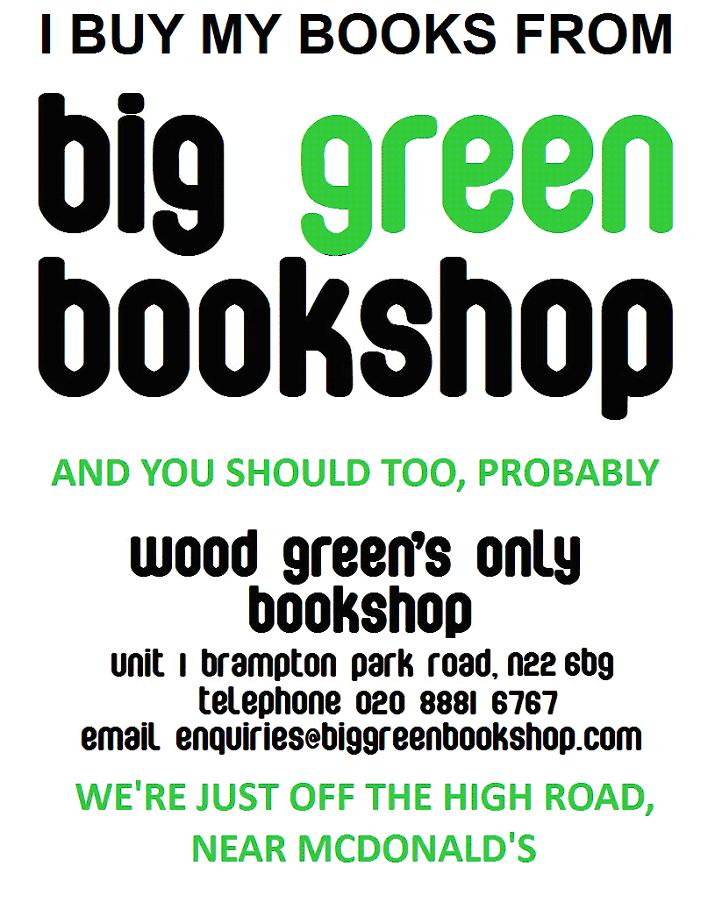 If so, would you like to come to the launch party for Crawlers??
I don't know how many people read this blog, and how many of those are anywhere in the area, but if you do and you are then consider this your invitation! No need to RSVP, but if you feel the urge and you're on Facebook there's a Crawlers Launch FB event page here. If you can't make it no worries, I'll probably post some pics from the night here on the News Page next week. But if by any chance you can get there, it would be great to meet you!
Meanwhile over on Trapped By Monsters a brand new and unusual collaborative story experiment has just begun. Prepare yourself, gentle reader, for The Unspeakable Horror! Episode 1 (by me!) is now live here.