Mon 12 Apr 2010
Friday's launch party for Crawlers at The Big Green Bookshop was absolutely awesome. Here are a couple of pics (and a video-!) to give you an idea of what it was like.
First up, here's the BGB Crawlers Wall…!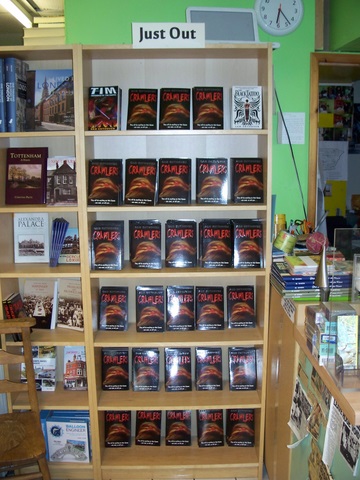 Seeing that many copies in one place put a massive cheesy grin on my face that basically lasted for the entire evening. But having a lovely turnout of mates and family and other kindly well-wishers helped make the party really special. 😀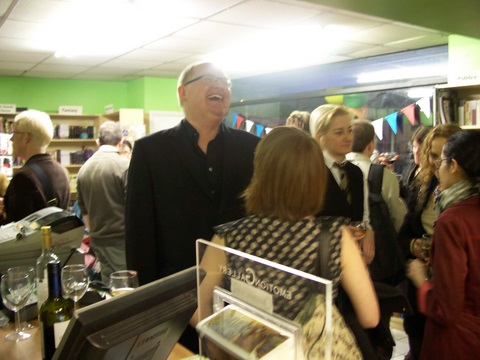 Here's a YouTube clip of the official launching ceremony, and the reading I did from the opening scene of the book.
An especially massive thank you to Big Green Booksellers Simon and Tim and Mark for their wonderful hospitality at their brilliant shop. I'll enjoy the memory of this party as long as I live. HEE HEE HEE HEE!