Thu 2 Feb 2012
LOOK! SHINY!
…Ahem, sorry, rather excited. What I mean is, these are finished copies of my new novella for Barrington Stoke, MY NAME IS O. I knew about the stickers, which (NB) are fully removable and come off without leaving a mark. What I didn't know was how the mirror effect on the cover was going to turn out. The answer is, very nicely indeed.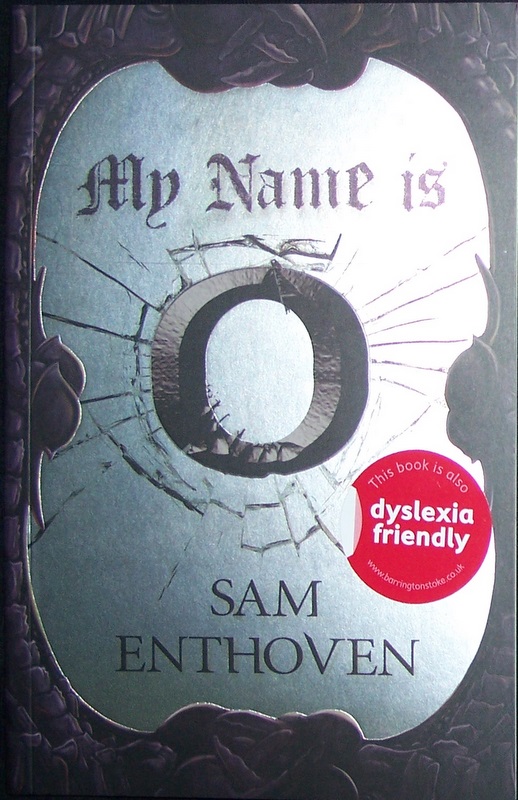 To celebrate the book's launch I'm having a party – tomorrow night (Fri Feb 3rd) from 7.30 at The Big Green Bookshop in Wood Green, London, England. For those who don't know about the party already, if you're reading this and you're available then consider this a formal invitation: please drop by for a chat and a glass of something, it would be great to see you there!
If you can't make the party, then signed copies of MY NAME IS O (and my other books!) will be available to order from The Big Green Bookshop (here's their website) from tomorrow night onwards until I'm back in Japan. The book's cover price is £6.99. Samurai booksellers Simon and Tim will gladly arrange delivery to anywhere in the world, and postage inside the UK is free.
Now another pic. Look at the middle one, so shiny that in the right light / right angle almost everything disappears except the O…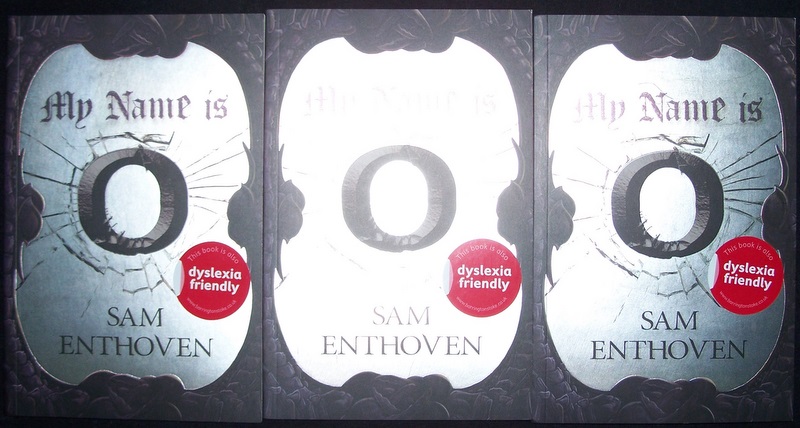 …Mmm. SHINY! 😀