Wed 21 Dec 2011
Posted by samenthoven under Uncategorized
Comments Off on Dug For You
Another year has passed since I last made some music recommendations. So here goes…
That people are out there tracking down strange, amazing, otherwise-impossible-to-find things and showing them to the world is probably what I love most about living in the internet age. But what was new in 2011 for me was that much of the music that thrilled me this year reached me in the form of compilations.
Independent music suppliers Boomkat are brilliant at finding and recommending music. Their compilation site 14Tracks has been an absolute highlight of my year…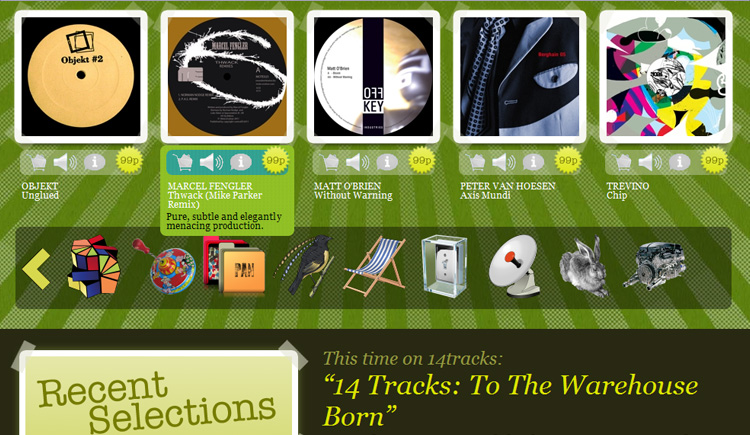 Every week brings a new themed selection – always interesting, sometimes nothing short of stunning. If you've time to spare (warning! it's addictive!) check out the 14Tracks back catalogue: it's full of treasure. Examples? Concrete Phantoms collects jaw-dropping experimental music from back when sampling was done by splicing tape: I'd read about this music but had no idea how to go about hearing it, so I was (and continue to be) astonished and delighted by that one. Other 14Tracks favourites of mine include the teeth-whiteningly awesome industrial racket of No Hat, No Boots = No Job, and whenever I want to feel like I'm in a seedy Italian horror movie – which is often – A Giallo Thriller has me covered.
Despite the blow of losing most of their stock in a warehouse fire during the looting in the UK back in August, self-styled 'B-Music Specialists' Finders Keepers Records continued to dazzle me this year. I already loved their perfectly-preserved pick of '60s/'70s Persian pop, Pomegranates, and lots of other musical goodies from them besides. But then came this…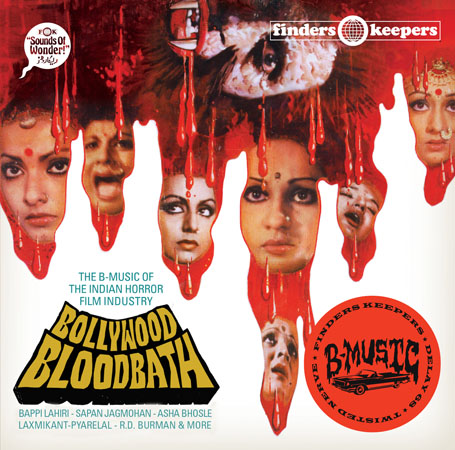 Bollywood Bloodbath is blinding. That's all I'm going to say. Hit this link and hear for yourself. 😀
My third and final compilation recommendation comes in the form of a book: Seasons They Change, by Jeanette Leech…
With the passion of a fan – but also with the precision of someone determined to do right by its creators – this book introduced me to a world of great music that I'd known next to nothing about. New favourites for me now found through Seasons They Change include this, and this, and this! For further details on this excellent book and a link to an accompanying Spotify playlist by the author, click here.
What amazing music am I going to hear for the first time in 2012? Here's looking forward to finding out. Hee hee hee!
Sam