Fri 2 Dec 2011
Posted by samenthoven under Uncategorized
Comments Off on Indeed / In Chambers
My thanks to my friend the formidable James N. for making me grin with this: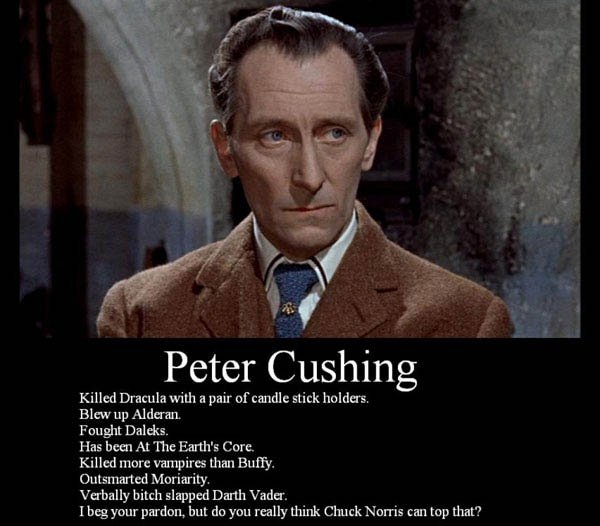 I might fault the extra 'i' in 'Moriarty' but with the rest I only heartily concur: it may well be that behind Chuck Norris' beard there is another fist, but in terms of miles covered and enemies suavely bested Peter Cushing is still the greatest.
In another change from the Japan-related nature of my blog posts lately here's In Chambers, an awesomely sinister short film by promising Norwegian director Aleksander Nordaas. I saw it on my favourite film website, Twitch. It's been festering in my brain ever since.
More soon,
Sam