Mon 28 Feb 2011
Book Week is upon us again, and I'm gearing up for three school visits this week: Ken Stimpson Community School in Peterborough, Heartlands High School in my neighbouring London borough Haringey and a long-awaited return visit to The Ridgeway School in Swindon.
In the mean time, my esteemed Trapped By Monsters cave colleague Ali Sparkes has just come up with something a bit tremendous – a new author initiative called Adopt A Bookshop. I've adopted mine. Here's a quiet word from them: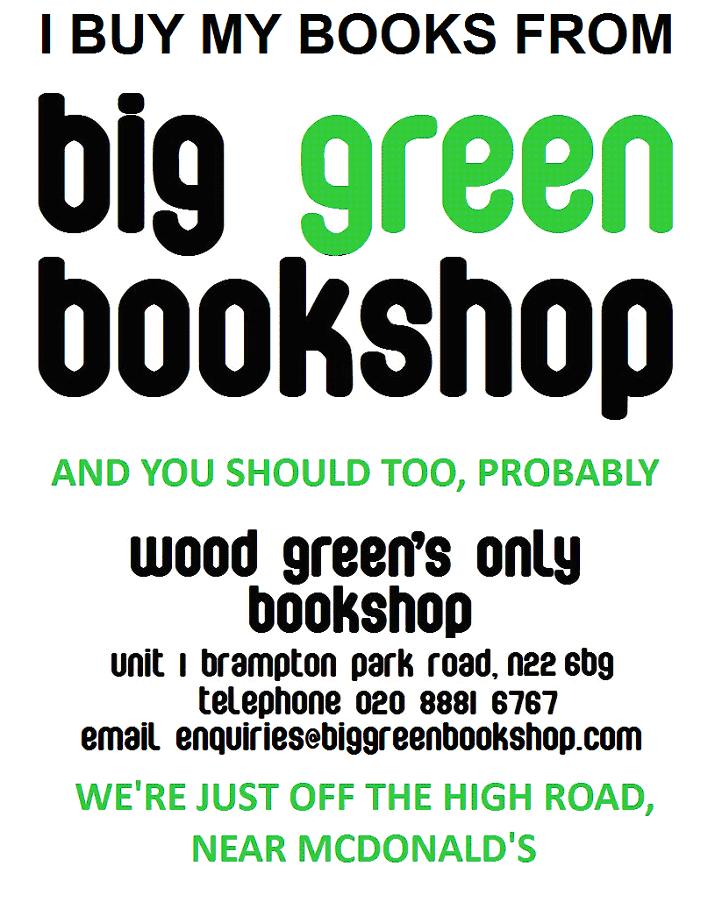 If anyone reading this would like to know how to buy my books and have them signed and personalized for you by me, then The Big Green Bookshop is the place to place your order. Call Samurai Booksellers Simon, Tim and Mark or contact them via their website: they'll let me know, I'll drop by the shop to sign the books, they'll post them out to you wherever you are in the world. Easy.
Bookshops – especially spirited independent ones run by people who love and care about books – are an all-too-rare treat to find on our increasingly homogenized high streets. Just like libraries, you have to use them or lose them. If you're an author, Adopt A Bookshop. If you're a reader, visit one today!