Tue 16 Mar 2010
To Shiplake College near Henley-on-Thames today, for a fine Q&A session with a group from the school's Years 7 and 9. Here's a pic of me reading from Crawlers in what looks like a restrained and low-key manner.
But of course that impression would be entirely false, because as always…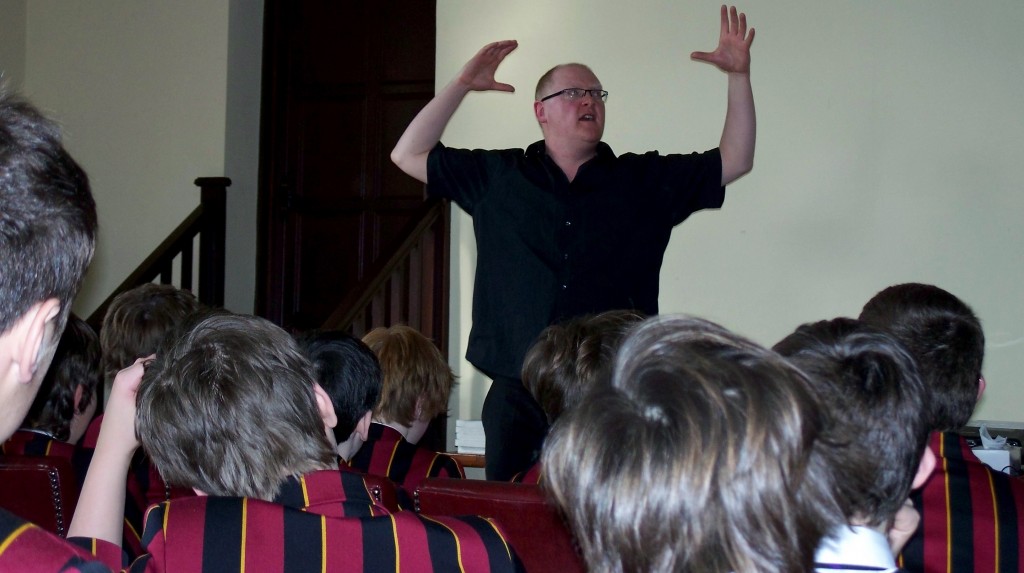 …I seemed to spend most of the talk waving my arms about like a black-clad, bald baboon. ;D
Well, shots like this are a traditional part of my News Pages, so I guess it's only appropriate to start this one off in the way that it's probably going to go on!
My thanks to everyone I met at Shiplake for their warm welcome.