Fri 4 Nov 2011
Posted by samenthoven under Sam in Japan
Comments Off on Culture Day
Yesterday was a national holiday in Japan – Bunka no hi or Culture Day. I spent the afternoon walking around the forest of Meiji Jingu…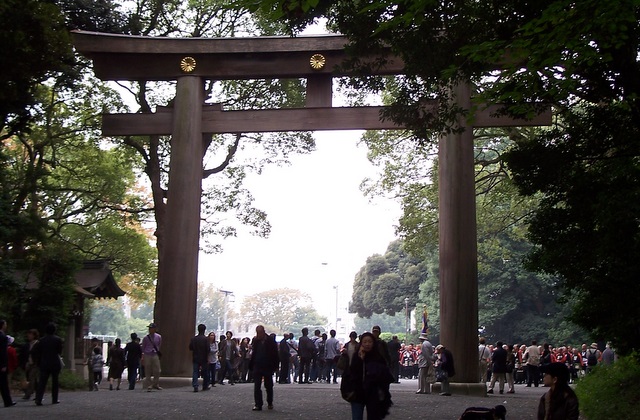 …where I was lucky enough to catch an astonishing and beautiful display of martial arts. There was sword fighting…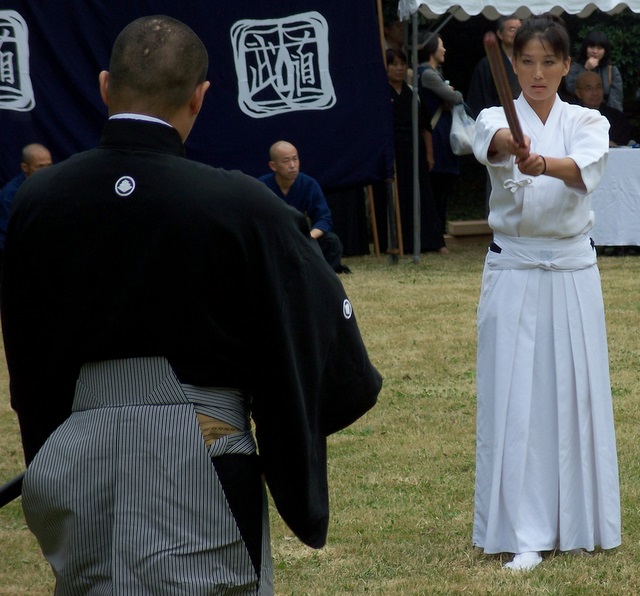 …spear fighting…
…and a particularly jaw-dropping display of how even a katana-wielding samurai in full armour can be vulnerable to a well placed blow with this hook-bladed hatchet: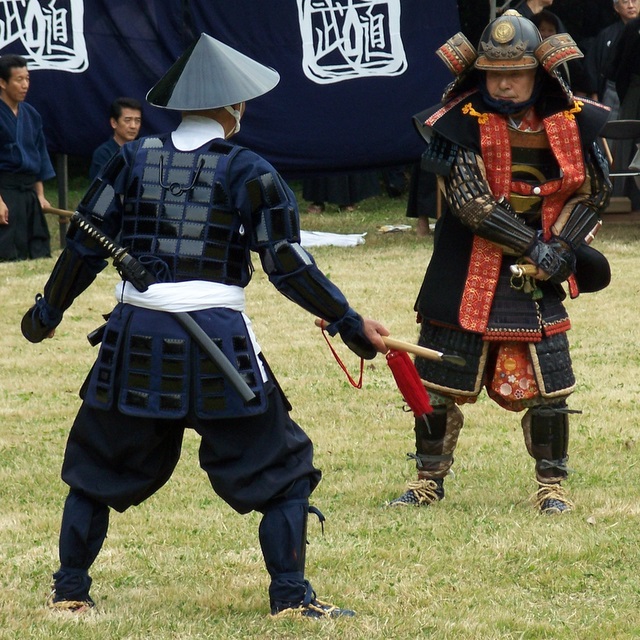 But even more amazing was the demonstration of Yabusame – traditional Japanese archery from horseback.
The participants arrived in ceremonial procession…
…fully decked out in gorgeous period regalia…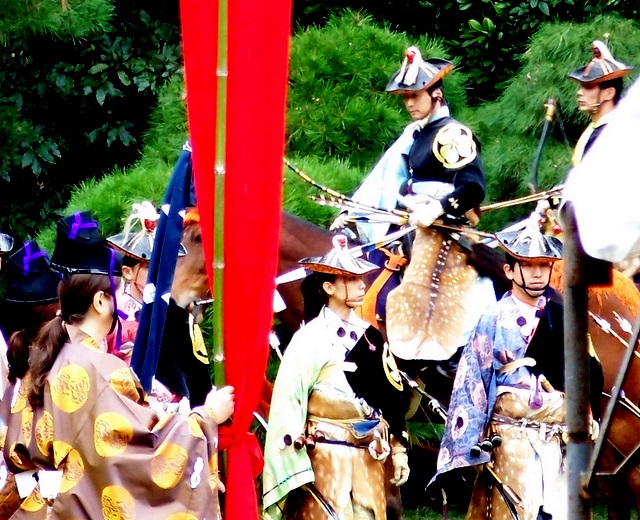 …and proceeded to charge past the crowd at full tilt, loosing their arrows at the targets.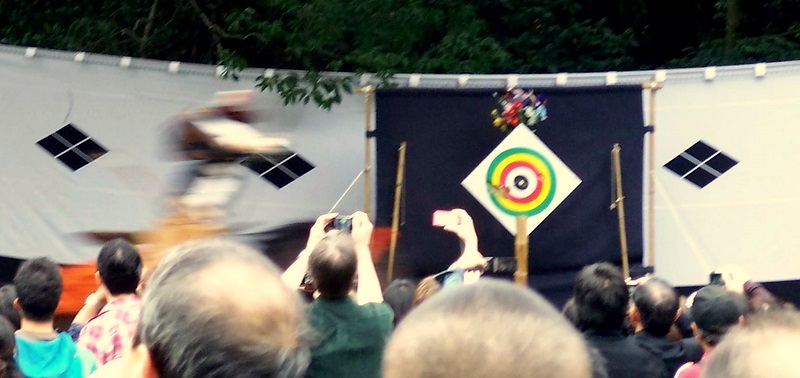 The horse and rider in my pic above are just speed blurs. Imagine how the target must look from the saddle!
As a total samurai movie geek I was in absolute heaven.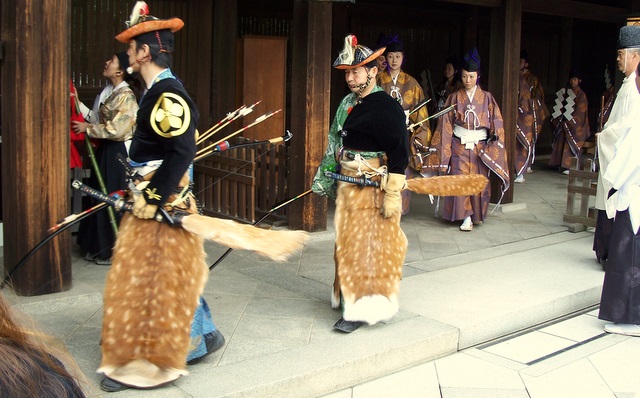 It was an awesome day…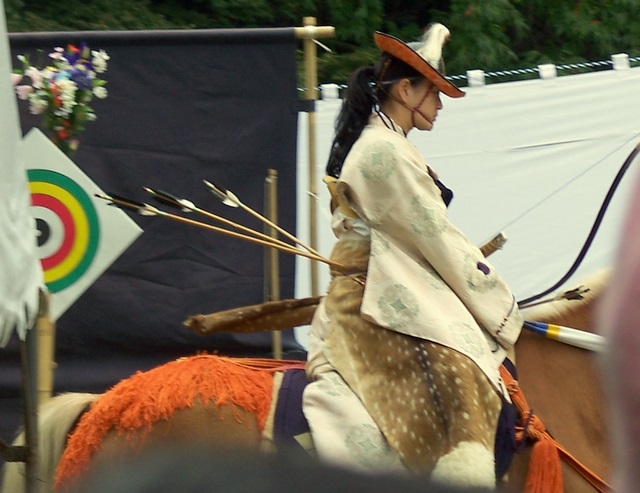 …full of sights I'll never forget.
I was grinning like an idiot for the entire afternoon. ;D