Fri 2 Jul 2010
Yesterday I did my stuff at St Ivo School, Cambridgeshire. The above headline is no comment on the school or the wonderful welcome I received there: I'm referring to one of the most astonishing pieces of art inspired by my stories that it's yet been my privilege to see. Feast yer eyes on THIS: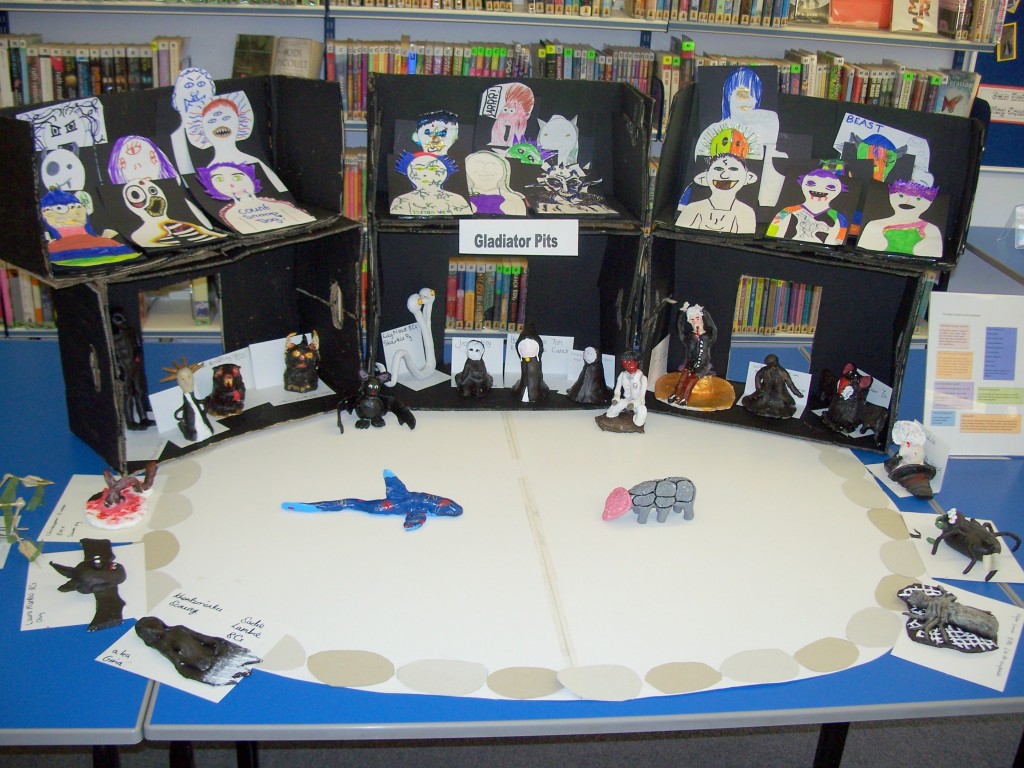 Yes, it's a recreation of The Gladiator Pits from The Black Tattoo! Close examination of the above pic will reveal fabulous and amazingly life-like clay models of various Hell denizens including Gloag Shargle, Ripitith Gunch, Jocasta, Lord Slint and several Chinj.
These monsterpieces were spawned as the result of a competition amongst St Ivo's Year 7. Choosing one winner and one runner-up out of all this awesomeness was almost impossible, but I gave first prize to Izzy for her deliciously sinister vision of The Scourge:

The runner-up prize I awarded to Anna, for her endearingly vile Leo the Unspeakable: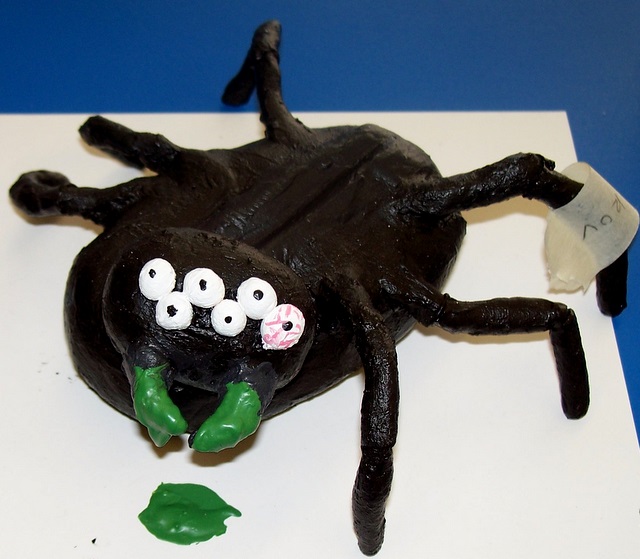 That's some beautifully rendered mandible slime, I think you'll agree. And the single bloodshot eye is a lovely touch.
I gave three talks, to a total of three hundred students.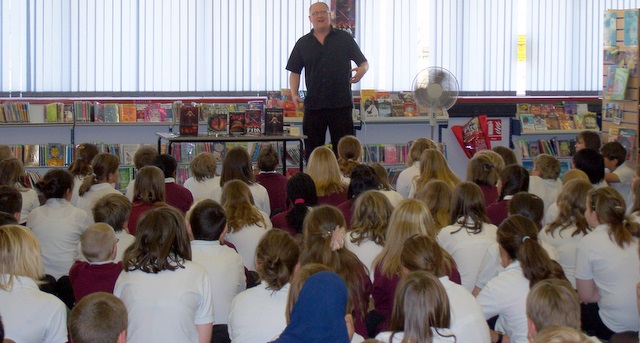 The signing at lunchtime seemed pretty popular, and I was delighted to see that my new mutant baby, Crawlers, was the favourite of my three books sales-wise.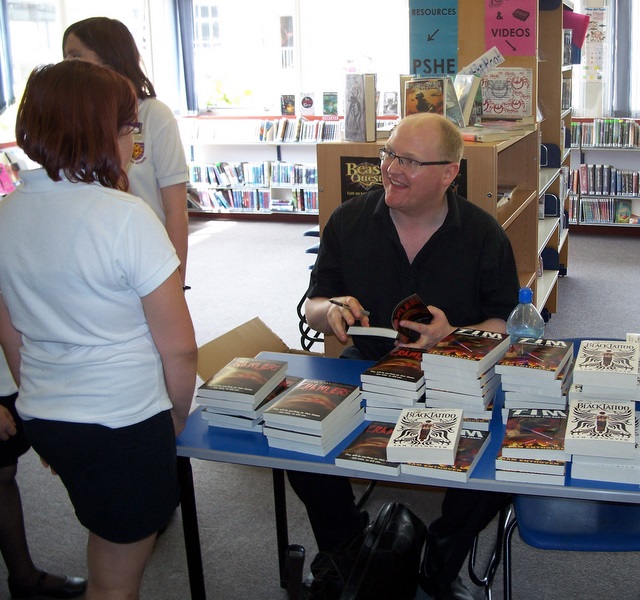 A huge and gleeful thank you to everyone I met at St Ivo for a thoroughly brilliant day. 😀